Custom Shower Doors in Scottsdale, AZ
A Cut Above Glass offers a wide selection of glass shower doors for residents to choose from. Our collection includes both framed and frameless options. The frameless doors have a modern, sleek look and can be mounted on either side outside of the door opening, maximizing space in your bathroom. Framed doors provide an elegant upgrade to your bathroom without breaking the bank. Say goodbye to moldy shower curtains! Glass shower doors have become a popular trend in bathrooms due to their durability and customizability. We offer custom-built showers that can be fitted to any size or shape of bathroom. With frosted glass, privacy is maintained while still adding a stylish touch to the room. Cleaning is also made easy as there is no need to scrub down a dirty shower curtain. A Cut Above Glass has been providing top-quality glass for over 23 years and our experienced glass shower door installers can handle any project in Scottsdale, AZ. If you're interested in upgrading your bathroom with a high-end glass shower door, give us a call or contact us online. Our friendly team is ready to help you select the perfect door for your space and provide you with an exceptional service experience from start to finish.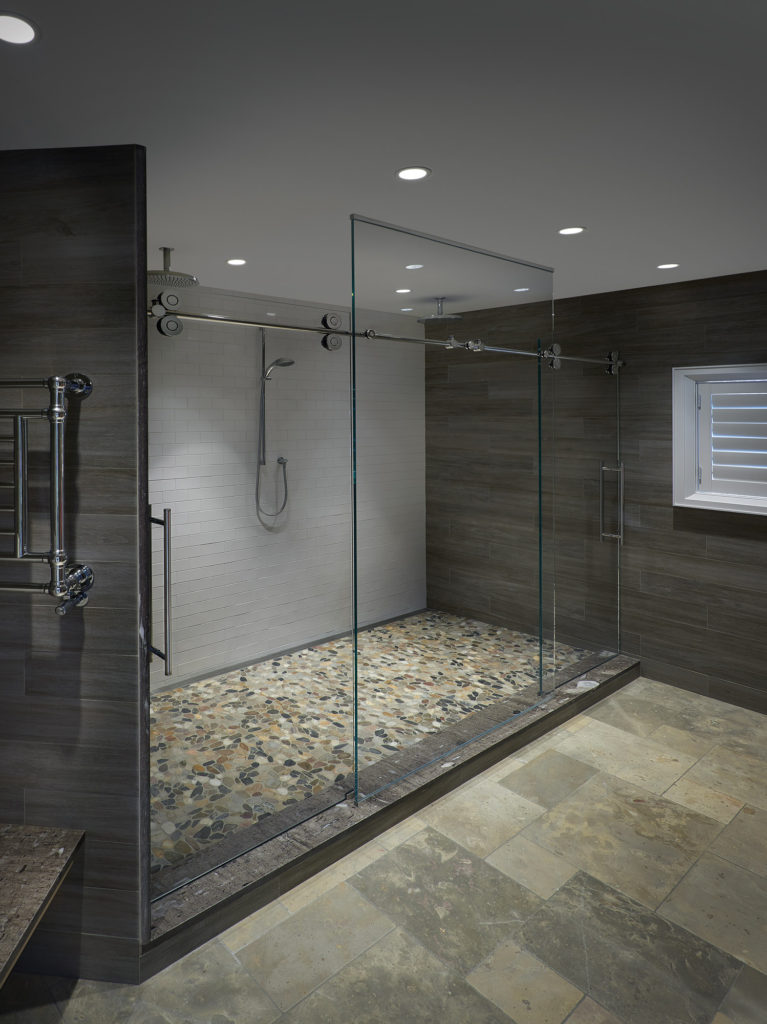 Frameless Shower Enclosures Scottsdale, AZ
Frameless shower doors have become increasingly popular in modern bathrooms, and for good reason. These sleek and stylish glass doors offer numerous benefits, including easy maintenance, a spacious feel, and a contemporary look that can upgrade any bathroom. At our glass company, we specialize in creating custom shower enclosures that are perfect for any bathroom. Our frameless shower doors are made with high-quality glass, which allows for easy cleaning and maintenance. With no metal frame to clean around, these doors make it easy to keep your bathroom looking spotless. In addition to their functionality, frameless glass doors also add a touch of elegance to any bathroom. Their minimalistic design maximizes the space in your bathroom and provides a spacious feel that can make even the smallest bathroom feel larger.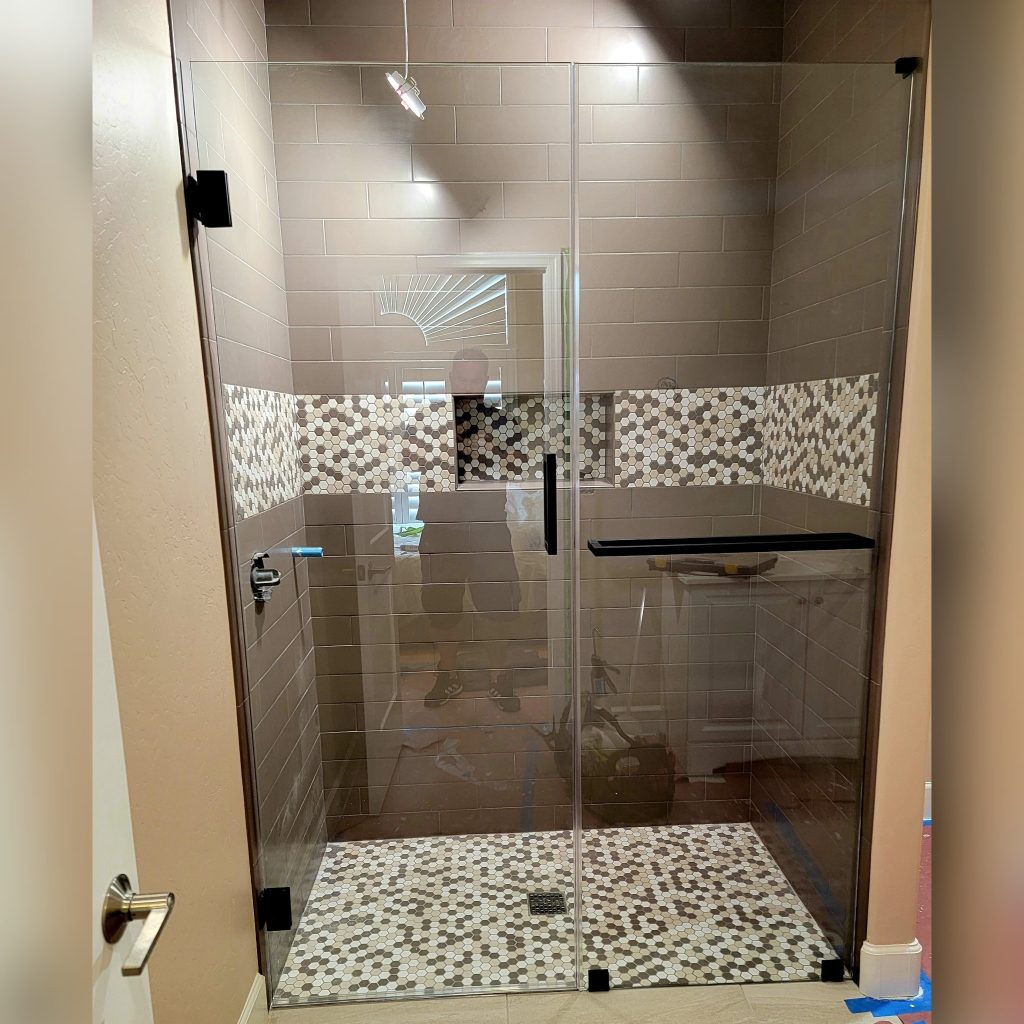 There are several types of frameless glass available for frameless shower enclosures. Low iron glass is crystal clear and free of the green tint found in standard glass. Rain glass has a textured surface that creates a sense of privacy and visual interest. Satin etch glass is frosted and diffuses light, providing a high level of privacy. The thickness of the glass can vary, with 1/2″ and 3/8″ being the most common options. These different glass types offer various design possibilities, enabling homeowners to create a unique and personalized shower enclosure. If you're interested in upgrading your bathroom with a modern and stylish frameless shower door, our team of experts is here to help. We offer a wide variety of options, including custom sizing and frosted glass for privacy. Contact us today at 480-473-8131 to learn more about our selection of frameless shower doors and how we can help you transform your bathroom.