If you're looking for top-quality glass shower enclosures in Desert Ridge, AZ, A Cut Above Glass has got you covered. As a local, family-owned business, we've been providing high-quality glass services to the area for twenty two years. One of our specialties is frameless shower doors. Our team of experienced technicians can design and install custom frameless shower enclosures that are tailored to your specific needs and preferences. We take the time to work with you to create a shower that perfectly fits your space and style. At A Cut Above Glass, we pride ourselves on exceptional craftsmanship, attention to detail, and a commitment to customer satisfaction. Our goal is to provide you with a stunning, long-lasting shower enclosure that enhances the beauty and functionality of your bathroom.  
The Benefits of Frameless Shower Doors
Frameless shower doors are a popular choice for homeowners in Desert Ridge, AZ, and for good reason. Here are just a few of the benefits of choosing a frameless shower enclosure from A Cut Above Glass:
Modern, Sleek Design: Frameless shower doors have a clean, minimalist look that can instantly update the appearance of your bathroom. Without bulky frames or hardware, the glass panels appear to float in space, creating an airy and open feel.
Customization Options: At A Cut Above Glass, we offer a wide range of customization options for our frameless shower doors. You can choose from a variety of glass thicknesses, hardware finishes, and even etched or frosted designs.
Easy to Clean: Frameless shower doors are much easier to clean than traditional framed doors, which can accumulate dirt and grime in the crevices. With a frameless design, there are no places for dirt and bacteria to hide, making cleaning a breeze.
Durability: The tempered glass used in our frameless shower enclosures is incredibly strong and durable, making it a long-lasting investment in your home.
With all these benefits and more, it's no wonder that frameless shower doors are such a popular choice among Desert Ridge homeowners. And with A Cut Above Glass, you can trust that you'll get the highest quality products and service, every time. Contact us today to schedule your consultation and see the difference that frameless shower doors can make in your home.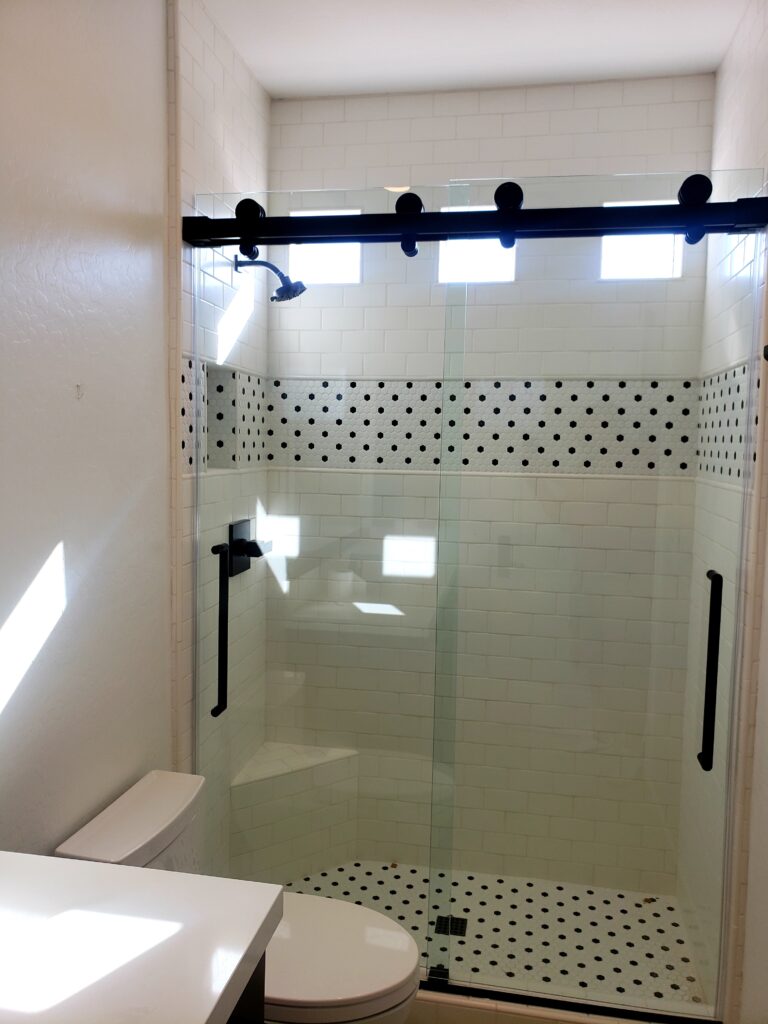 To schedule a consultation or learn more about our services, give us a call at 480-473-8131. We look forward to hearing from you and helping you create the perfect glass solution for your home.